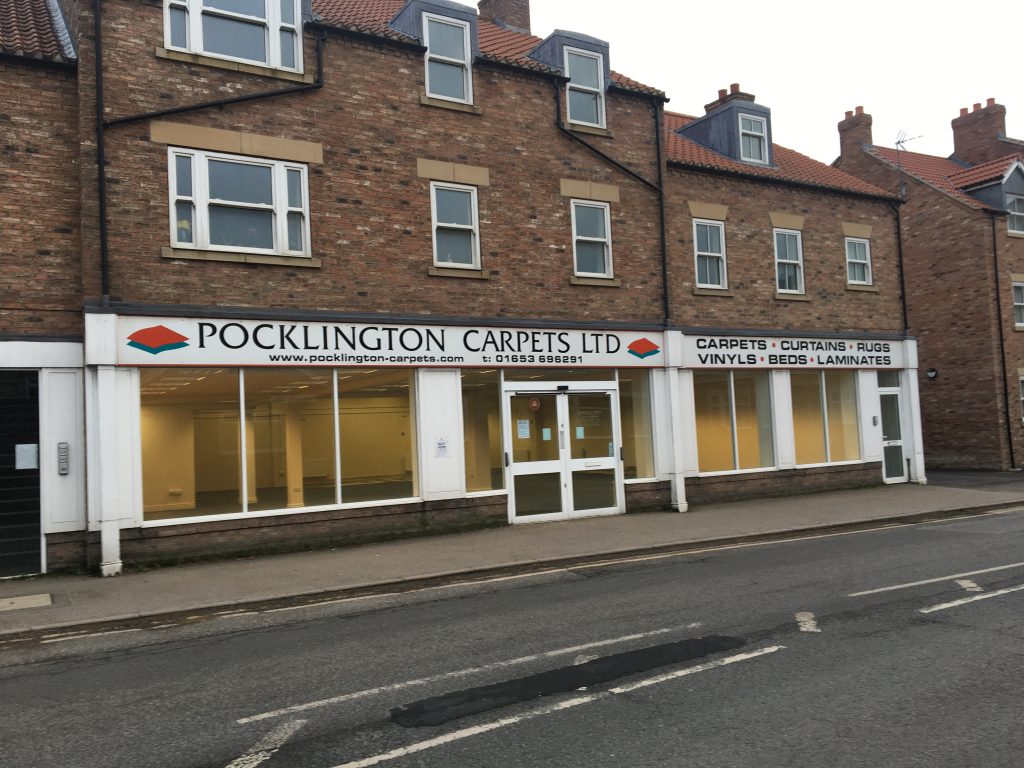 SPACIOUS RETAIL SHOWROOM
• Excellent prominent location
• Open plan sales area
• Storage room with roller shutter door
• Situated on busy main through road
• Close to extensive residential population
• Ideal for range of retail and business uses
Sales 255.58 sq m (2750 sq ft). Store 53.44 sq m (575 sq ft) net approx
TO LET
Rental packages starting from £15,000 for the first year are available subject to status and lease terms. Please contact the agents for rental details.

Norton-102-Commercial-Street-letting-1.pdf
Property Details
Price: see particulars
Address: 102 Commercial Street
City: Norton

County: YORK
Postcode: YO17 9EU
Floor Area: 3325 sq ft

Location Map
Additional Photos